特調雙色霧眉粉 2.8g KAIBEAUTY Exclusive Dual-Color Mist Eyebrow Powder 2.8g
商品特色
「仿真霧轉粉體」一抹粉霧貼膚,質地紮實、發色柔和均勻不結塊
輕鬆描繪的俐落眉尾或暈染眉頭打底,皆能由淺入深、仿若原生的漸層霧感眉!
「定色持妝技術」再升級,添加保養級摩洛哥堅果油、維他命B5,同步呵護眉部
精選寬度5mm、厚度2mm、15度斜角的「精準訂製眉刷」,比一般眉刷增量20%的厚度
「高密度氣墊海綿棒」,更貼合眉部並將粉體均勻釋放,柔化線條感
銷售重點
國際彩妝大師張景凱特調選色,依據膚色與髮色精選兩款雙色搭配,調和色立顯輪廓層次
讓新手也能快速跳級,勾勒出柔和又立體的眉部輪廓!
Hold住各種缺眉危機,鎖色科技讓粉體服貼,不易飛粉掉色
匠心訂製眉刷 打造高級仿真霧眉的重要關鍵
註:化妝品、保養品因個人膚質及過敏狀況不同,恕不提供退換貨
Product Features:
Attach to skin closely; solid texture; no clumping
Easily draw the sharp eyebrow tail or smudged eyebrow base; all can go from shallow to deep, like the original gradual misty eyebrows!
The "color fixation and makeup technology" was upgraded again, adding maintenance-grade argan oil and vitamin B5 to simultaneously care for the eyebrows
A selection of "precision custom-made eyebrow brushes" with a width of 5mm, a thickness of 2mm, and a 15-degree bevel, which increase the thickness by 20% compared with ordinary eyebrow brush
"High-density air cushion sponge stick" fits the eyebrows better and releases the powder evenly, softening the sense of lines
Note:Varies upon on individual's condition. No return accepted.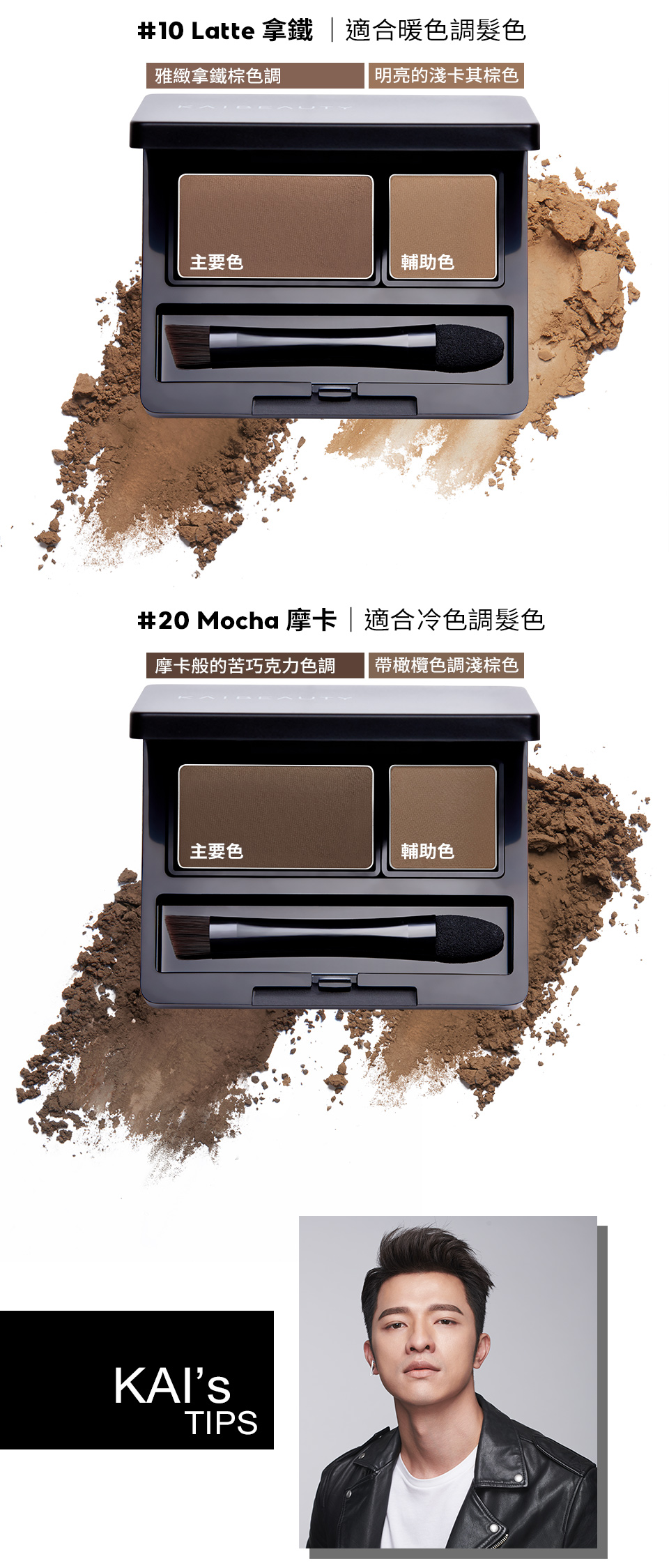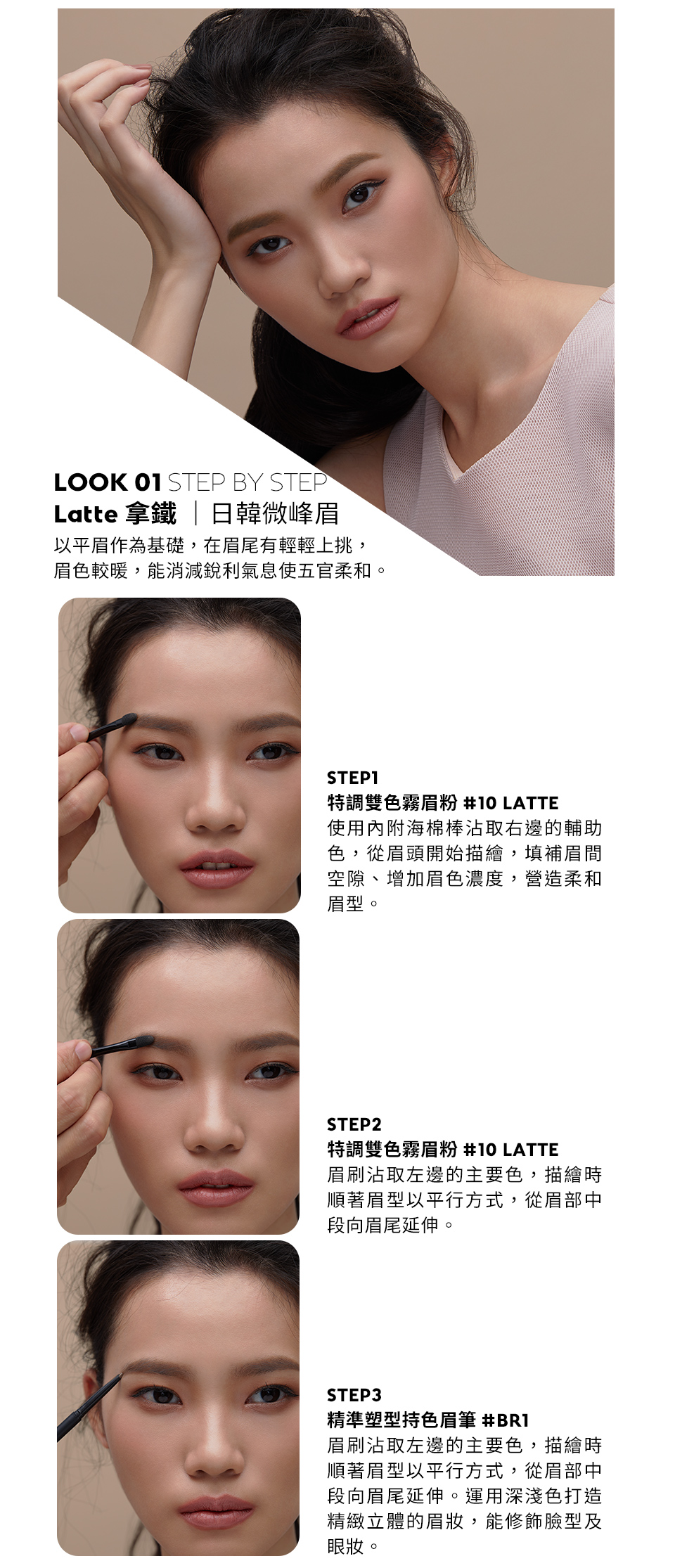 商品規格